Trading Details & Contact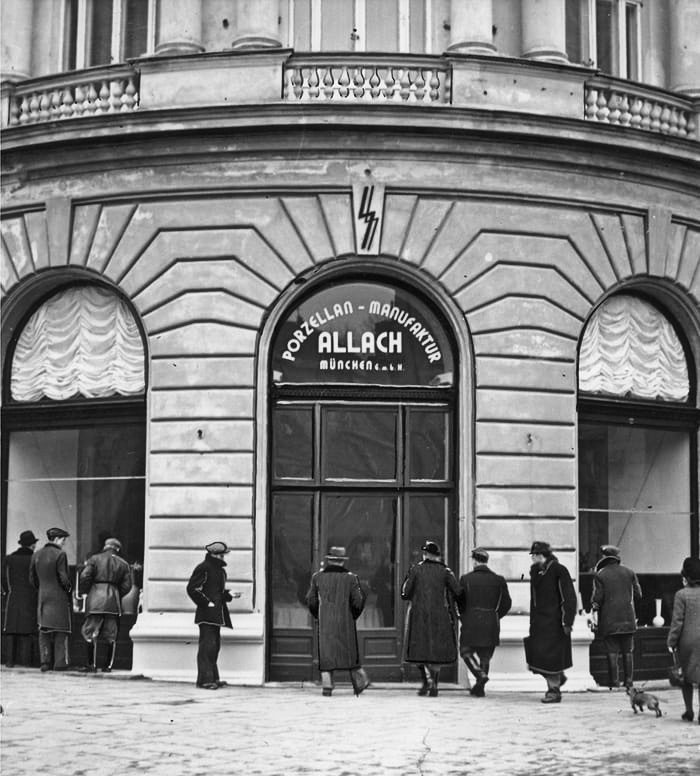 All content, images and graphics are a copyright of Allach Procelain.
Any use, re-use or duplication require a written consent by allach-porzellan.
Liability for links
Our offer contains links to external websites of third parties on whose contents we have no influence. Therefore, we can not assume any liability for these external contents.The respective provider or operator of the pages is always responsible for the contents of the linked pages. The linked pages were checked for possible legal violations at the time of linking. Illegal content was not recognizable at the time of linking.
However, a permanent content control of the linked pages is not reasonable without concrete evidence of an infringement. Upon notification of violations, we will remove such links immediately.
We are a member of the initiative "FairCommerce" since 16.07.2018.
For more information, please see: www.fair-commerce.de.
Please use the contact form for your requests:
Responsible for the content:
Andreas Thiel, allach-porzellan
Wiener Str. 41b, D-85221 Dachau
Tel.: +49 8131 277 100,
Fax: +49 8131 277 101,
E-Mail: info@allach-porzellan.de
VAT: DE 300110488
Meetings to view products only by appointment!
Alternative settlement of disputes as per Art. 14 Para. 1 ODR-VO and § 36 VSBG:
The European Commission provides an online dispute resolution (OS) platform available at https://ec.europa.eu/consumers/odr.
We are not obligated nor willing to participate in a dispute settlement procedure before a consumer arbitration board.