Herse group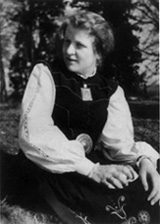 Production figures from the Herse family catalog show that about 1,000 Herse groups were produced in 1942, 1943 and 1944. Elfriede Herse was the daughter of Henrik Herse, who was a successful German author.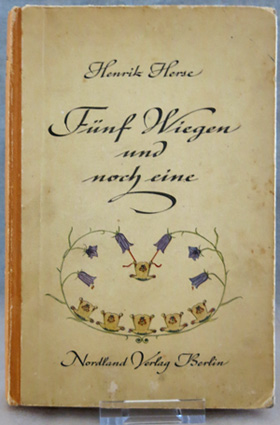 Henrik Herse wrote a children's book in 1942, whereby the daughter Elfriede took over the illustration for the book. The book was titled "Five cradles and one more". The story is about a family with five children and a sixth who was on the way.
The porcelain manufactory Allach contacted Elfriede Herse and invited her to produce the drawings from the book in clay versions. The Herse Group includes the largest series of Allach. The documents show that Heinrich Himmler's gift list for Christmas 1942 indicates that the Herse group was sent for all SS Obergruppenführer and SS Gruppenführer women. Despite the high number of pieces, the Herse group is still relatively unknown. This may be because there is a higher appreciation for porcelain than for clay sculptures in Allach collectors circles.
But the main reason for this group, which is almost never seen, that only the largest figure "mother with toddler", the only figure, even in a partial edition with E. Herse was marked with the manufactory sign of Allach the SS runes. Most people are probably unaware that this group was made by Allach. The Herse Group has six figurines. Four of the six figurines have been made as candle holders. These figurines exist, both in red clay, but also in ceramic covered with gray glaze. Individual ceramic figurines in other colors served as sample or template pieces but were not spent.
Another variant of figures carved in wood comes from the Val Gardena, which were made by the company Antonio Riffeser (ANRI).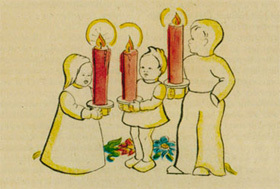 Birthday congratulating children with candles.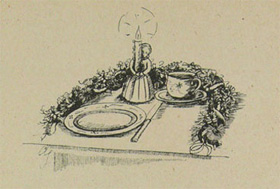 Birthday congratulating children with candles.